Your opinion is important to us!
Please let us know about your visit.
What satisfied patients and others are saying about Dr Scott's Chiropractic care: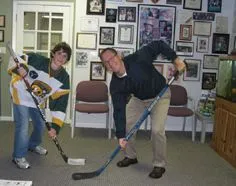 Dr. Scott with Jonathan Sharp: Stevenson High School hockey
---
Amazing!!!! I was referred to Dr. Scott by my sons orthodontist a few months ago. I had never been to a chiropractor before and to be honest was scared of going. However, for several months I was experiencing a lot of neck and back pain and it was to the point I could not even turn my head without pain. As a police officer, it was all I could do to put my equipment on and go to work each night so after speaking to Dr. Scott on the phone I decided I would see what he could do for me. Dr. Scott was so welcoming and what I liked most is that he made me feel at ease. After leaving his office on the first visit I was amazed...no neck or back pain. I followed up with him for a couple weeks and the best part was he gave me exercises to do which have really helped! He also called me to see how I was doing. Dr. Scott never pressured me to come back, however my experience was so awesome I could go everyday! In addition to being an excellent chiropractor, Dr . Scott is very personable and I have enjoyed talking with him about our families and laughing about our kids hockey stories. Don't wait to call him like I did! Thanks again Dr. Scott!!!
G.S., Buffalo Grove, Police Officer
---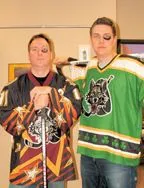 "Bumps and Bruises got you bent out of shape?
We can straighten things out!"
Dr Robert Scott and Dr Jason Brim:
Chicago Wolves advertisement to benefit Children's Memorial Hospital
---
I have been a patient of Dr. Scott's for over 15 years. I have tried other Chiropractors that friends said I should try. But none gave me the time and care that Dr. Scott does. I believe because he took the time with my husband he may have saved his life. During the physical he heard an abnormal sound and told him he should see a cardiologist ASAP. Turns out my husband had a serious heart condition. Happy to say his surgery was successful and he now lives a normal life. If you want a Chiropractor that is knowledgeable, great at his job, and really cares about your overall health, Dr. Scott is for you.
J. C., Vernon Hills, Financial Executive
---
I was looking up Dr. Scott's phone number and came across an unfavorable review and was very surprised. We've seen him for multiple issues and have many friends who have done the same. We couldn't be more pleased with his services, his bedside manner, ease of appointment scheduling, and ultimate outcome.
Interestingly enough the issues we've seen him on are all orthopedic/sports medicine types of injuries not back or neck. He has a keen sense of identifying the problem and prescribing therapy (in and out of office) as well as education on athletic taping and prevention.
Going to see him again for another mild injury in hopes we can prevent it from becoming a major issue.

Highly recommend.
C.N., Long Grove, Entrepreneur
---
My family has seen Dr. Scott for years. When my daughter was very young, she was having issues with her hearing, and her pediatrician suggested we have tubes inserted. I had been told that sometimes a chiropractic adjustment could help, and we went to Dr. Scott. After a few sessions with Dr. Scott, my daughter passed her hearing tests, the fluid cleared, and we avoided surgery. I have seen Dr. Scott a number of times, when my "aching back" or hip pain impede my normal activities. He has always been able to help, be the issues skeletal or muscular.
Dr. Scott is very knowledgeable - get ready for a lesson in anatomy with each visit! With his approach, he demonstrates his interest in working hand-in-hand with the primary physician in doing what is best for his patient's overall health.
L.M., Buffalo Grove, Account Executive
---
I was recommended to Dr. Scott by a friend who also has back issues. I have scoliosis and was very stiff and uncomfortable. After a few visits my back began to loosen up and he was able to get my hips back into alignment. I see Dr. Scott on a regular basis and am pleased with the mobility he has achieved. I am able to do Zumba dancing, waterskiing and have improved my golf swing. Dr. Scott is very caring, compassionate and knowledgeable with sports medicine and exercises to keep one healthy. I'm truly lucky to have been referred to his office!
S.M., Crystal Lake, Homemaker
---
Dr. Scott has been my chiropractor since around 1995. He is also the chiropractor for several of my family members. We have even been known to drive up from Champaign to Long Grove for treatments as needed. I couldn't recommend a better chiropractor than Dr. Scott!
A.J., Champaign, Real estate agent
---
Dr. Robert Scott is an extremely knowledgeable and approachable Doctor of Chiropractic medicine who also specializes in sports medicine. I had a debilitating bout of low back pain and was able to get in immediately and had my issue diagnosed as a locked right sacroiliac joint. Dr. Scott's treatment gave me relief the first day and it has continued to improve and heal as the weeks have progressed. Not sure what I would have done without his immediate intervention and treatment. Thanks Dr. Scott!!
T.W., Lake Villa, Personal trainer and Fitness instructor
---
I have had TMJ for a long time. Dr. Scott worked around my busy schedule, and fit me in perfectly. He has released so much pain in my jaw and neck. He really knows the body, and what to make it feel at ease. His background in sports chiropractics gives him a huge advantage over other chiropractors out there. I would tell any of my family or friends to go to him. You can tell he really loves what he does, and that's exactly what you want in a doctor. Attention and knowledge.
G.L., Buffalo Grove, College student
---
Dr. Scott is fantastic. After two years of low back complications from a sports injury, I was referred to him by a doctor at IBJI. I've been seeing Dr. Scott for 4 months, and my pain has significantly reduced. His analysis of my diagnosis was spot on, and he identified multiple approaches to increasing function and reducing pain in my back. Moreover, he allows me to be part of the discussion when choosing treatment options. Dr. Scott honors my athletic lifestyle and understands my ultimate goal in returning to competition with increased function.

Not only is he a fantastic doctor, but he's also a great guy. He's always so friendly and inviting when I walk into the office. He makes an effort to learn about my interests and other things going on in my life, and is genuinely engaged in these conversations. He's very relaxed, flexible and attentive to every patient. I would absolutely recommend Dr. Scott to any patient looking for chiropractic services. Without a doubt, one of the best sports physicians I've worked with :)
J.C., Lincolnshire, High School teacher, Cross country runner
---
My family has been to Dr. Scott for a variety of reasons for the past 3 years. He's amazing. He's done adjustments for my athletic kids. He rehabbed my husbands injured back. He rehabbed my plantar fasciitis and other foot ailments.

He has been spot-on with every diagnosis we've had ... and he will refer us to an orthopedic doctor when he knows we need further care. IBJI doctors love him as well. He's very respected. He's now our go-to guy with any injury.

Great guy, very personable. We've never had any issues with billing or anything else. I've recommended him to several friends and they've been just as pleased as we are!
C.P., Libertyville, Homemaker
---
Dr. Scott has been my chiropractor for several years. He is knowledgeable and friendly. He always finds time in his schedule to see me. He takes the time to get to know people as patients and individuals.
M.N. Long Grove, Homemaker
---
I was referred to Dr. Scott by family members and it was the best decision I made to go see him. I was in pain, couldn't sleep and after two visits I was pain free and able to do my normal routine.. I can't thank him enough for helping me get the answers I needed and the help. I recommend him to everyone that has pain or discomfort..
A.W., Palatine, Customer service
---
A little over a year ago, at age 63, I could barely get out of bed due to back pain. I competed regularly in CDGA and USGA amateur golf events up too this back issue. Pain made it impossible to enter any longer! Additionally, I was a pistol shooter competing in USPSA events. All stopped and feeling like crap most of the time. I found Dr. Scott and followed his procedures and faithfully made regular visits. Fast forward 1 year later......and the improvements are amazing. Just completed 4 days of play finishing 15th in State Senior Open. Back shooting again and life is great.........pain free! Regular visits, following Dr Scott's healing plan and I feel great!
K.D., Lake Zurich, Small business owner
---
Swimmer and Triathalete: "I've been a patient of Dr. Scott's for about 10 years now. I've been to several chiropractors previously, and Dr. Scott is among the best. He is consistently able to make those challenging neck adjustments of mine! I particularly appreciate how Dr. Scott really takes the time to listen and tailor his approach to my needs. I realize in hindsight thatI've rarely been ill since I've been under Dr. Scott's care, and I attribute much of this to the holistic care he provides."
P.F, Vernon Hills, Realtor, human resources
---
"As a collegiate and professional tennis player: I have had persistent shoulder and elbow pain for over 4 years. After receiving various treatments and therapy I was not seeing any improvements and I was tired of constantly turning to medication. As a result, my performance began to suffer. I came to Scott Chiropractic because of Dr. Scott's exceptional reputationand his specialty in sports medicine. I was looking for alternative treatment options and a fresh perspective. Dr. Scott took the time to thoroughly educate me on my injuries and discuss possible treatment options. In a matter of a less than a couple months my shoulder and elbow were the best they had been since the pain started and I no longer required pain medication. Thanks to Dr. Scott, my posture and overall strength have dramatically improved as well as my performance and confidence on the court."
E. B., Park Ridge, Pre-med student
---
"Being a three-sport athlete in high school and college: (and still playing softball 4 nights a week), I thought pain was something I would have to live with. Then, a friend of mine told me about Scott Chiropractic. I set an appointment up and within a week the pain in my lower back had subsided. After a few weeks, Dr. Scott gave me some exercises to strengthen my back and core muscles. What I liked most about Dr. Scott is that he explained what he was going to do and why it was important for my overall health.
My students and players thank you for giving them back a teacher and coach who is active and outgoing. I would like to thank the office staff at Scott Chiropractic for working with my insurance company and my crazy schedule, with a smile on their face. Thank you Dr. Scott."
E. P., Park Ridge, High school teacher and Varsity coach
---
Womens Health: "After leaving your office Wednesday night I realized how much time you must have put into researching depression, PMS and possible herbal corrections. I really appreciated that. I hope and pray that one or more of the herbal remedy combinations will help me so that I can get off the medicine I am taking and live a fuller life.
Thank you". K.F., Champaign, Grandmother
---
Lower back pain and arthritis: "Thank you for presenting the Spinal Health Orientation class Wednesday evening. It gave me a better understanding as to how important it is to remove the cause of our problems to relieve pain. I can relate to several problems you presented, mainly posture, lifting etc. I will also feel more comfortable discussing pain with you knowing that you personally understand problems which create pain. Again thank you".
E.F., Buffalo Grove, Grandmother, Accountant
---
Spinal Arthritis, and post-surgical back pain: "Just a note to thank you for the extra attention you gave me last Saturday during my treatment. I want you to know your kindness was appreciated. I am still so impressed with all of you at the office, and so thankful I made the decision to come to you. See you Friday.
N.C., Wheeling, Administrative Assistant
---
Triathalete, Marathon runner and hip bursitis: "Although some of my friends have been treated by a chiropractor this type of alternative medicine was not an avenue I thought I would take. A couple years ago I started training for triathlons and discovered how much I enjoyed running. I enjoyed running so much that I did a few marathons and then decided to tackle the Chicago Marathon this year. In May I injured myself. I took the traditional route and saw a physical therapist. At that time, I was being treated for a hip flexor issue on my left side. Although my physical therapist provided some flexibility and strengthening exercises and my trainer had adjusted my training runs, the left side just did not feel right and I still experience pain, especially on my long runs. At times, I would have friends and love ones asking, Why are you limping?
In August I ran the Chicago Distance Classic (1/2 marathon13.1 miles) and was in so much pain. With each step I took, I prayed that my left hip would not give out. After that race in August, I was not sure if I would be able to do the marathon. Shortly after the August race, I made an appointment with an orthopedic surgeon (Dr Patek) who diagnosed my condition as the trochanteric bursitis of the hip. No wonder I was not healing properly!. Within days of receiving a cortisone shot, the pain level decreased. However, as noted by Dr Patek this was a temporary solution and suggested I see a chiropractor, Dr Scott who specializes in sports medicine. I was somewhat bewildered on why a surgeon would recommend a chiropractor, but knowing of Dr Patek's reputation, I decided to give it a shot. A few weeks before the marathon, I had my first appointment with Dr Scott, who explained the source of my pain, why certain muscles were not participating, why others were working harder than they should be and theimportance of being balanced. I was amazed at the time he spent on educating me on my injury and the range of his approaches to address the injury and more importantly the source.
During those next 3 weeks leading up to the marathon, Dr. Scott would adjust the treatments based on the feedback I gave him from my training. With the combination of the treatments, modifications to my strength training and the use of Kinesiology Tape, I was able to complete the Marathon with my hands up in the air! It was amazing that I was relatively pain free on my left side for 26.2 miles. With the marathon over, the focus of the visits have been to incorporate more exercises that will strengthen my back and core and also to return back other muscle groups that due to previous injury were not engaged I would highly recommend Dr Scott especially if your injury is sports related."
D.C., Grays Lake, Engineer
---
"I'm an occupational therapist and the mom of 4 competitive swimmers. Dr Scott greatly helped my older son when he developed bilateral shoulder tendonitis. In addition to his considerable professional knowledge, Dr. Scott is a former Jr. National Swimmer and swim coach who knows not only how to improve function and reduce pain but also how toprevent re-injury through exercise and stroke modification. I would highly recommend him for sports related injury treatment and prevention."
C.M., Long Grove, Occupational Therapist
---
Hockey player, back pain and Migraine headaches: My back hurt all the time. When I stood, when I slept and especially when I was active. I was certain I would have to give up hockey because of my back pain. That's when I met Dr. Scott. Dr Scott examined me and explained that my back was sore because it was not properly balanced and aligned, leading to extra ordinary fatigue and strain. "Wow" it was incredible after that first adjustment when my back finally felt relief. I now have a tool to keep my back well and prevent arthritic changes. My hockey game has actually improved! I feel more balanced and more energetic on the ice. That's important because my competition cannot knock me off the puck as easily. My wife has also gained tremendous relief from Dr Scott with her Migraine headaches. If you want to feel your best, slow the aging process and improve athletically then you must give Dr Scott's office a call. Thanks for keeping me in the game!
J.N., Deerfield, small business owner
---
Whiplash, neck pain and headaches: It was totally unexpected when I was struck from behind while awaiting the light to change. My neck whipped back an forth and I had almost immediate pain. The ER doctor said I was going to very sore for awhile but I didn't realize just how sore. I was recommended to Dr Scott by my family doctor who explained that Dr Scott could help fast. My X-rays looked horrible, just so many bones mis-aligned and the neck pain and headaches were not allowing me to sleep, concentrate or care for my kids. After a few chiropractic adjustments things began to improve. Chiropractic care with the exercises and patience exhibited by Dr Scott, and his staff, have given me my health back. Car accidents aren't any fun, I can recommend Dr Scott for assistance if needed.
A.D., Buffalo Grove, Marketing and advertising director
---
High School Basketball coach, and water skier: I am happy to write about my experiences with Dr. Scott: After sustaining a back injury while barefoot waterskiing last summer, I spent much of 2009 trying to find answers about my injury and more importantly to become more mobile and pain free. After repeated visits to orthopedics and physical therapists did not improve my condition, I was referred to Dr. Scott by a trusting friend. I cannot tell you how thankful I am that I took that advice. Dr. Scott took the time to fully evaluate my injury, explain it in great detail, and start treating it. No other doctor examined me carefully enough to correctly identify my source of pain. I am thrilled to announce that after several weeks of superior care, I am now pain free. I would recommend Dr. Scott's services to anyone who wants to eliminate their pain and get back to enjoying life to the fullest.
M. S., Arlington Heights, High school Athletic Director, Varsity coach
---
Foot pain, shoulder pain, softball and walking: Dr. Scott has really helped my shoulder and my foot so that I can do all of the activities that I love to do…basketball, softball, weight lifting and flag football. He sees me more often when I have pain and when I feel better I attend maintenance visits to keep me well. I wish he had been around when I was in high school! D.G., Buffalo Grove, Insurance Broker
---
Chiropractic Testimonials from Professional Athletes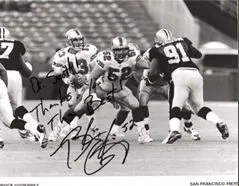 Brock Gutierrez: Central Michigan University, Cincinnati Bengals, San Francisco 49ers, Detroit Lions
---
"I've been going to chiropractors for as long as I can remember. It's as important to my training as practicing my swing."-Tiger Woods
---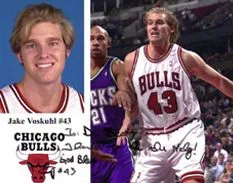 Jake Voskuhl: University of Connecticut (National Champions), Chicago Bulls, Phoenix Suns, Charlotte Bobcats, Milwaukee Bucks
---
Lance said that he could not have won without his chiropractor's help. "I am just coming into my best years. This year I did new things; stretching and abdominal work." -Lance Armstrong-7 time Tour de France winner, The greatest cyclist in American history. After the 2000 Tour de France
---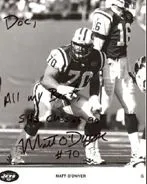 Matt O'Dwyer: Stevenson High School, Northwestern University, NY Jets, Cincinnati Bengals, Green Bay Packers, Tampa Bay Buccaneers
---
Parra has said he helps keep his body at its peak performance by receiving regular chiropractic care. "I've always been a proponent of chiropractic care. The problem doesn't get fixed until I go to a doctor of chiropractic."-Derek Parra, 2002 Olympic Gold Medalist and World Record Holder, men's 1500 meters
---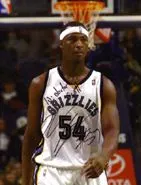 Kwame Brown: 1st pick in NBA draft Washington Wizards, LA Lakers, Memphis Grizzlies, Detroit Pistons
---
"Chiropractic care was key to keeping me in the game," says Jerry Rice, who helped the San Francisco 49ers win three Super Bowl Championships between 1985 and 2000.
"Ever since then, I've had the benefit of chiropractic care," says Rice, a 13-time Pro Bowl football player, with 38 career records, who retired from the NFL in 2005 after one brief season with the Seattle Seahawks.
"Dancing with the Stars' was every bit as exhausting and challenging?though not nearly as brutal?as football," he says. "It required many hours of practice. I had aches and pains that I never had before. Again, chiropractic care made the difference?and kept me dancing and in the competition."
Rice says most people aren't aware of the benefits of chiropractic care, which he hopes to change. "The game of life requires the edge that chiropractic care provides," says Jerry Rice.
---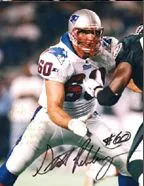 Scott Rehberg: Central Michigan University, New England Patriots, Cincinnati Bengals, Cleveland Browns
---
Joe Montana – "I've been seeing a chiropractor and he's really been helping me out a lot. Chiropractic's been a big part of my game."
---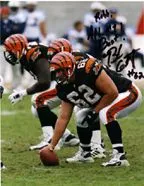 Brock Gutierrez: Central Michigan University, Cincinnati Bengals, San Francisco 49ers, Detroit Lions
---
"My shooting has improved because of Chiropractic. I feel more balanced and have more coordination and control. Since I have been under Chiropractic care, I have improved by leaps and bounds"-Gerald Wilkins, New York Knicks
---