Scott Chiropractic Associates chiropractic professionals are committed to relieving your pain and helping you reach your health and fitness goals using advanced principles of chiropractic care. Contact a Scott Chiropractic Associates professional today and learn how you can attain your wellness goals.
Introducing Dr. Robert C. Scott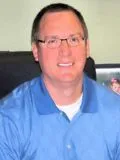 "It was incredible," continues Dr. Scott. "I'll never forget that first adjustment. It was as if a huge weight was suddenly lifted from my lower back. "Here I was preparing to enroll in physical therapy school and yet that's when I decided I wanted to be a chiropractic physician."
A licensed physician in the State of Illinois, Dr. Robert C. Scott specializes in orthopedic, spine and nerve disorders which are related to occupation, lifestyle and sports related injuries.Dr. Scott treats neck, back, leg and arm pain, headaches, and sports injuries while focusing on optimum health and wellness.
Dr. Scott grew up in the Detroit Michigan suburb of Hazel Park and completed his undergraduate studies in Exercise Physiology at Oakland University. As a part of his undergraduate studies he participated extensively as a volunteer at the Detroit Rehabilitation Institute and The Henry Ford Hospital Sports Medicine Center. As a volunteer, he worked with conditions ranging from paralysis and amputee patients to post-surgical anterior cruciate ligament reconditioning programs. While a student at Oakland, Dr. Scott participated as a member of two NCAA Division II championship swimming teams.
Dr. Scott pursued his Doctorate education at The National University of Health Sciences, in Lombard, IL. Dr. Scott received his Doctorate with honors as a Chiropractic Physician in August 1994. Following graduation Dr. Scott served as the associate physician at the Matzner Clinic of Chiropractic Medicine in Champaign, IL.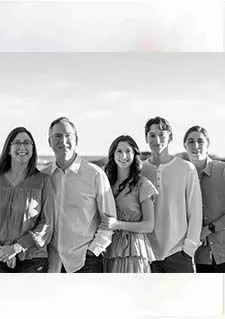 As a Board Certified member of the National Board of Chiropractic Examiners, Dr. Scott has continued his education with post-graduate studies in Primary Care Orthopedics at Harvard Medical School, Sports Medicine at the University of Michigan, Cumulative Trauma Disorders, and Nutritional Therapies. In November 2000, Dr. Scott completed certification by the American Board of Chiropractic Sports Physicians. Dr. Scott is also active in medical doctor/chiropractic forums which have sought to alleviate the differences between therapeutic approaches to lower back pain. Dr. Scott is an active community speaker having won the Dale Carnegie award in Reporting. Dr. Scott speaks to groups including The University of Illinois Department of Community Health, Rosalind Franklin Medical School, local schools, churches and civic groups. In addition, Dr. Scott has taught spinal health seminars to thousands of patients.
As a Sports Physician, Dr. Scott has worked with AVP Professional beach volleyball players, members of the University of Illinois track team, Chicago Bulls, Memphis Grizzlies, Cincinnati Bengals, New York Jets, St. Louis Rams, San Francisco Forty-niners, New England Patriots, NCAA Athletes, high school athletes and trainers. As part of his dedication to communtiy health Dr. Scott has assisted the running and triathalon community having organized the Chiropractic and massage therapy tents at numerous events in the Northwest suburbs and in Chicago.
Dr. Scott is active in the business community as an Injury Prevention Consultant, with Future Industrial Technologies, Dr. Scott works with corporations such as United Airlines, Meggit Aerospace, Boeing Aeronautical, Xerox, and Chrysler Corporation. Dr. Scott's Backsafe injury prevention workshops assist companies in reducing on the job injuries and improving employee health.
Contact us for your appointment today! (847) 821 3700
Scott Chiropractic Associates and Dr. Scott utilize the most effective and widely known chiropractic, physical therapeutic and nutritional techniques. In addition, Dr. Scott utilizes advanced healing techniques which combine the meridian and body energy therapies of chiropractic, applied kinesiology and acupressure.
Introducing Anh Tran (Ann)
Anh (Ann) Tran is an Illinois Licensed Acupuncturist and is nationally board certified (NCCAOM) in acupuncture. She graduated Magna Cum Laude from the Midwest College of Oriental Medicine with a Master of Science in Oriental Medicine and a Bachelor in Nutrition, along with a three year Intensive Hands-On Internship in a free community clinic in Chicago. Additionally, she completed an internship at Guangzhou University of Traditional Chinese Medicine (TCM) in China. Anh has also received training in the MeiZen (beautiful person) Cosmetic Acupuncture System. She is originally from Moline IL and also holds a Bachelor's and Master's in psychology from Loyola University of Chicago.
"My aspiration is to have a practice dedicated to guiding people to their maximum health through self knowledge and a focused pathway.? Her objective is to balance the energies of the body, mind, and spirit so that the body is in complete harmony. Using her knowledge and experiences in the various modalities of TCM, she adjusts every session to the specific needs of each individual. Anh is a caring, nurturing professional, who brings sensitivity and compassion to her patients."
We believe in patient care that is safe, and improves quality of life. We believe that all of our patients deserve unique, personal and affordable care. We believe in each person's right to privacy, individuality and self-determination.
For more information on our acupuncture services, please go to www.pointsofwellness.net.